Return to Headlines
Air Products Announces the Bethlehem Area School District Winners of the Air Products Salute to Diversity Awards
October 8, 2021 – The Air Products Salute to Diversity in Education Awards recognize teachers in the Bethlehem Area School District who celebrate diversity, equity, and inclusion by sincerely demonstrating a commitment to create a safe and supportive community within their classroom. Among the many nominations that were received for the award, Laurie Gostley Hackett from Air Products along with a BASD committee including Dr. Roy selected three recipients to include one at the elementary level, middle school level, and high school level. Each winner was surprised with the award at their school. We are excited to share the winners with you.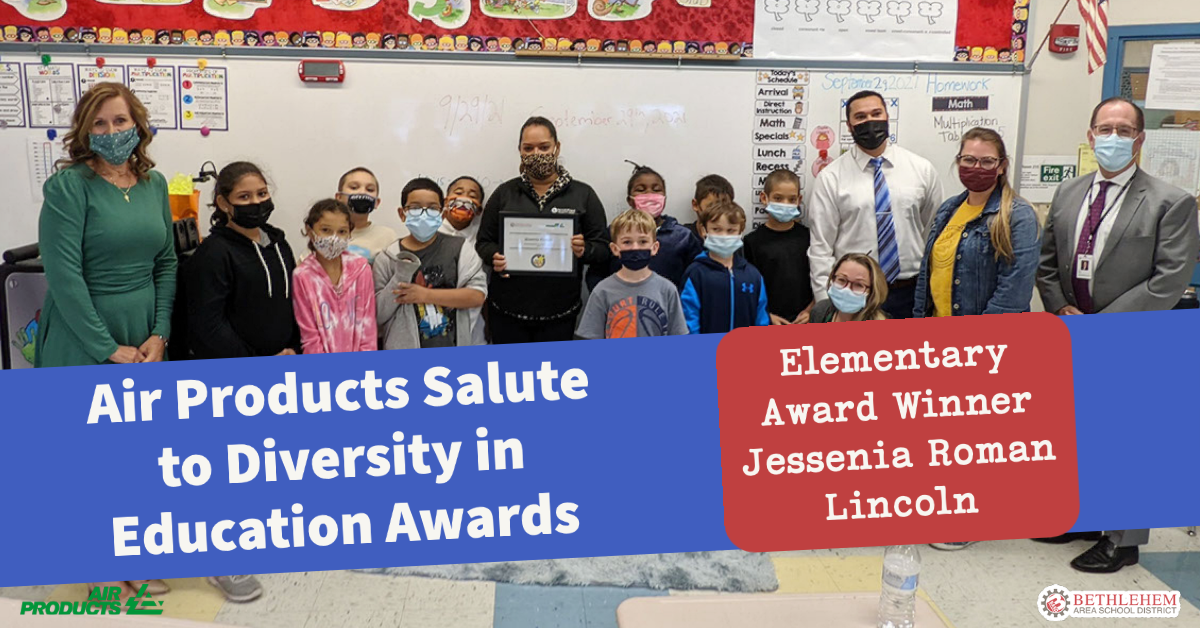 Our elementary school recipient is Jessenia Roman (watch her video), a teacher at Lincoln Elementary School. She was nominated for this award by her principal, Daniel Garcia. Mrs. Roman is recognized as a teacher who has incredible dedication, compassion, and unwavering servant leadership to the entire school. She strives to connect with and advocate for her students and school families to ensure that they have the resources and support they need. As the Student Lighthouse Team Coordinator, she instils the value of leadership in all of her students. She serves as a crucial role model and facilitator of communication and connection for native Spanish speakers in the school.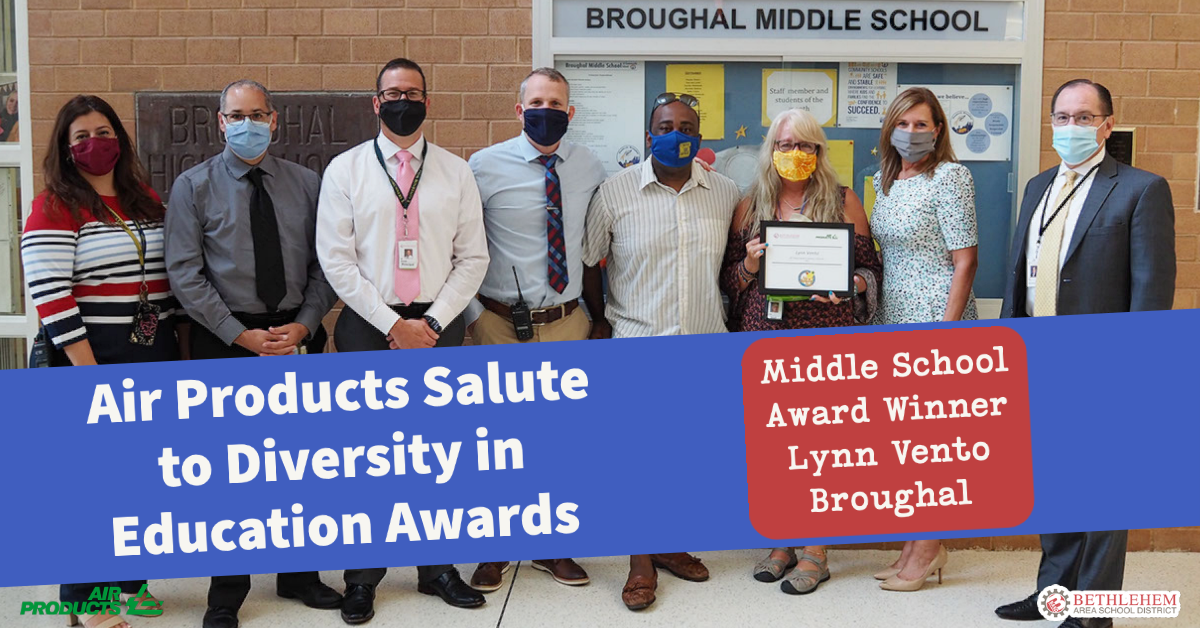 Our middle school recipient is Lynn Vento (watch her video), a teacher at Broughal Middle School. She was nominated for this award by her former principal, Rick Amato and Assistant Principals Nancy Zoudeh and Jose Sanchez. Ms. Vento is described as a teacher whose commitment to equity and inclusion is evident in her daily interactions with all members of the school community. Building and sustaining positive student-teacher relationships, coupled with trauma-informed practices, are at the core of her personal and professional practice. She connects with students and parents in school and during the evening to work on assignments. She cultivates a safe and supportive relationship with students and their families.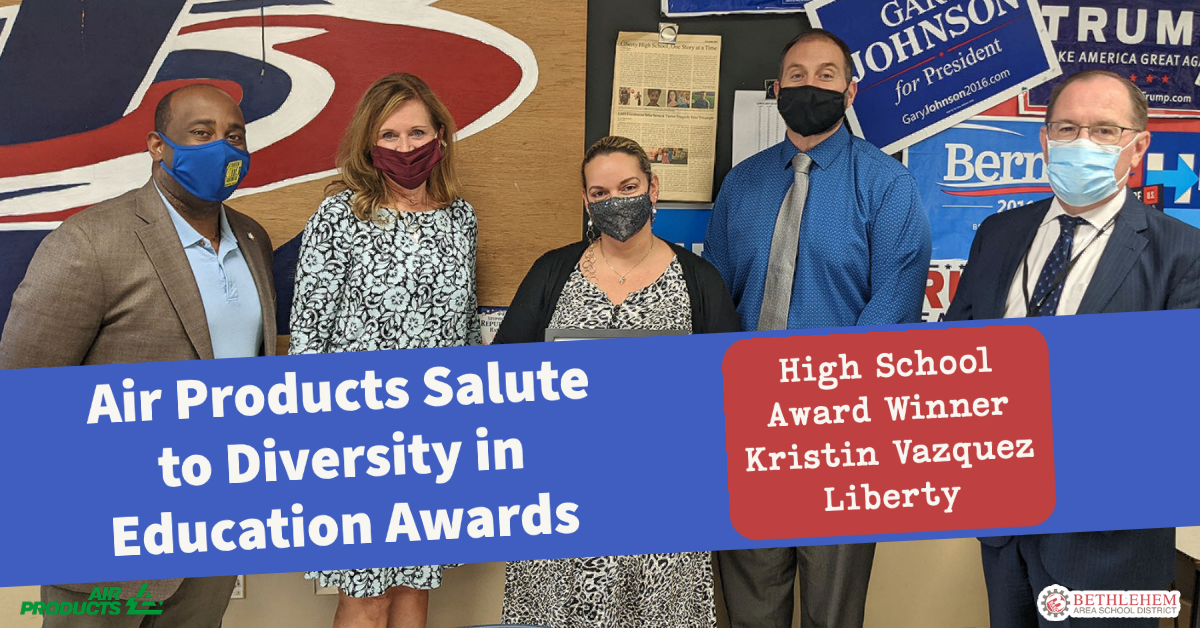 Our high school recipient is Kristin Vazquez (watch her video) a school counselor at Liberty High School. Ms. Vazquez was nominated by her principal, Dr. Harrison Bailey. Ms. Vazquez leads the Latino Youth Leadership Club which empowers Latino students to make connections to their diverse culture and to give back not only to the school but to the community. The Latino Youth Leadership Club is the only cultural/activity club at Liberty that brings awareness to the staff about another culture/tradition and allows them to see Latino students in leadership roles. Ms. Vazquez provides opportunities for her students to grow and learn from others and display leadership and cultural pride.
Dr. Roy stated, "I am proud of all three of the recipients. Each recipient, in their own way, serves our BASD students through the lens of equity and anti-racism. We are thankful to Laurie Gostley Hackett and Air Products for making this possible."